Windows Web Hosting Affordable Web Hosting Windows Cheap Dedicated Server
– Windows Web Hosting International Services,Cheap Windows Web Hosting Provider Include Free Domain Name, Free Dedicated Ip Address, Free Online Site Builder and Free SSL Certification, Web Hosting Solution for Cheap Reseller Ecommerce Business and Personal Web Hosting Services, ASP Web Hosting, Florida, Miami, Usa, North America, South America, Middle East, Asia, Europe, Africa, Reseller Web Hosting Includ Private Label Secure Control Panel and Private DNS Name Server for any Kind of Reseller Business, Web Hosting Provider with Full Dedicated Server Services, Dedicated Windows Hosting, Affordable, Free Tutorial PLESK Web Hosting and Online Site Builder, Windows Server.
Contact us :
8810 SW 68TH CT, MIAMI, FLORIDA, 33156, USA.
Offshore Outsourcing – Probizx believes in providing cost effective, useful and inventive business application solutions, corporate management, offshore outsourcing and online business solutions to clients globally by utilizing all available technologies.
Java Web Hosting – Private JVM Tomcat Hosting at unbeatable prices. Money back guarantee, no long term commitment and instant free setup.
Contact us : 34 E Germantown Pike #240 Norristown, PA 19401 , USA.
Affordable Web Hosting – Affordable Web Hosting Provider specilizing in PHP, MySQL and FrontPage web hosting.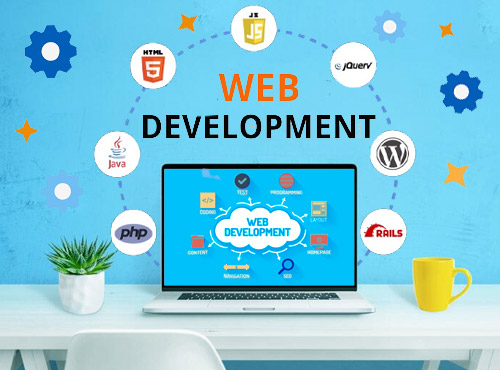 Jeniffer Finetti
Smartmediapartners.com
Prism Software has been a life-saver to us on THREE different projects, all given to them over a 2-week span. We had ridiculously short deadlines, but they gamely took on all 3 projects, and have surpassed our expectations! We were nervous about working with a non-U.S. company, but have had no problems whatsoever. They have been prompt, responsive, and easy to communicate with via email… When we request changes/adjustments, they immediately begin the changes without complaint. I HIGHLY recommend their services… My only fear is that too many companies will start using their services, thus limiting their availability to our company! We intend to keep them quite busy with work year around
Timothy Mackay
YourCommunityRaffles.com
It took me a while to find a credible development team who could complete the our unique Lottery project within a time frame and for the right price. I was fortunate to find Prism and awarded the project. Prism commenced the project immediately within one hour capturing the theme and structure for the professionalism that I was looking for. The project was refined without delay and without question on an ongoing basis, the services that Prism have provided me has been exceptional. Pradeep and his team of people are full of talent and expertise. We used MYSQL and PHP for our project with great results and recommend you consider these two combinations for your projects. Would we be doing business with Prism in the future, "Absolutely", We look forward to the next project, thanks again.
A.M. Fosbinder
i-GlobalMall.com
,
PRISM is an outstanding resource — professional, accurate, on time, and cost-effective. PRISM is easy to work with, very collaborative, communicative, and they get the job done beautifully. Pradeep Kothari leads Team PRISM. He is absolutely a refreshing and trusted professional. We"re not only pleased, we are proud of our new India partnership. Thank you PRISM.
Randall
Sdmi3.com
The team at Prism Software are true web professionals. They dealt with the most complex issues in a straightforward manner and went above the call of duty to see that our site was 100% correct. We had many bids that were much higher in price, but they achieved the desired results for the quoted price. I would recommend their services to anyone who wants professional results, quality work, and very flexible and friendly service.
Rod Johnson
link-nexus.com
Once again Prism was fast, efficient, and produced results and follow up support far in excess of what was expected. Our project is now in the final stages of production and implementation so we will now utter a seldom used phrase in respect to using contract help, "Prism is a PERMANENT part of our development plans!" Considering all the late nights and helping hands they provide us we would use no other group to get the job done, and get the job done right!
Tad Stephens
Cpethink.com
Prism's provided my firm the expertise and help it needed for the price agreed upon. The benefits of working with Prism outweighed the costs. As in any project of size, problems, difficulties, changes, and normal day-to-day issues come up that are not part of the original plan. Our project was no different and Prism worked every issue to our satisfaction. In some instances items we requested that were out of scope were completed by Prism at no additional cost. I recommend Prism and will definitely work with them in the future.
Amity
Amtiysworld.com
This company delivered more than i had hoped! I cannot say enough regarding their professionalism, politeness, and the quality of their work. They had the job finished way ahead of schedule- If you are looking for scripting work, please look NO further- if you don't work with Prism you are missing a great opportunity. Email me if you have any other questions- amity@amtiysworld.com
R J John
True to their word, Prism "over-delivered". They fulfilled the terms of their proposal and went above and beyond to refine my shopping cart even further. Unlike the programmers I have worked with they were extremely responsive, polite, professional, communicative and a pleasure to do business with. They did a fabulous job and I will definitely use them again. - R J John
Thadi Murli
I join the list of endless happy customers who end up singing praises of this enterprising company. I had the added pleasure of travelling to India and working closely with them on my company''s product. On Prism Management - Pradeep, the owner of Prism, runs a great unit of rigorously trained and talented set of young professionals. I was impressed by Pradeep''s vison and his managerial capabilities. On quality of work and commitment - Thumbs up, 5 out of 5 stars, top notch!!! On future business - My company intends to do much more business with Prism and I look forward to that. On a personal note - The idea of working with a virtual company initially was daunting. However, after working closely with the Prism team during my stay here, I take back more than a product and a business relationship. I take back memories and friendships that I shall always cherish. - Thadi Murli
R B Hudson
Dedicated to doing whatever it takes to deliver a phenomenal final product. Thank you! - R B Hudson
Bob Rudy
Prism has delivered on everything that we have agreed upon in a timely and professional manor. I would recommend them highly and intend on working with them in the future - Bob Rudy
S C Troj
Prism once again did a very nice job meeting the technical requirements of our project. We have been working with them for close to 10 months on various projects. Their coders are very strong and creative. In fact, we are currently working on two more projects with them at the moment. S C Troj
R Putala
The team at Prism Software are true web professionals. They dealt with the most complex issues in a straightforward manner and went above the call of duty to see that our site was 100% correct. We had many bids that were much higher in price, but they achieved the desired results for the quoted price. I would recommend their services to anyone who wants professional results, quality work, and very flexible and friendly service. - R Putala
KENYA PITTMAN
VantixWeb
I can''t say any more good Kudos for Pradeep, and his team - PRISM SOFTWARE does Excellent Work! They are fairly priced and go over the call of duty. And that''s no bull! ** They have performed on several complex web-based projects for my company. And they always deliver! - KEN PITTMAN vantix@icloud.com
Mark
WhirledWeb
Pradeep and the Prism team are the best. They completed the project requested ahead of time, with the most communication, and highest professionalism possible. They were more patient than they should have been with delays caused by us – I really appreciated working with them. I look forward to working with the Prism team again.
Tim Gross
iprofitsystems.com
"Prism did an excellent job with our project. It was a pretty complex job and they always responded quickly to all feedback and worked dilligently to get it working exactly as we wanted it."
Speaking of Online Paid Advertising…
Software development is a complete profession by itself; a profession that has gained so much importance in the past few years that the progress of the software development companies speaks for themselves. This progress is particularly evident in countries like India,...
read more