Underpromise Overdeliver!
Prism Software is a Global software services company. Prism specialises in Offshore Outsourcing Software Development. Our clients come to us for professionally planned and created software programs, web sites, and bespoke programming services.
In today's fast-growing economy, businesses are eager to outsource their software application development needs to top organisations that provide contract programming services. Prism Software Inc. is one such renowned service provider situated in India. We provide software and web-based solutions that are cross-platform compatible and make use of advanced programming tools such as Java, ASP.Net, HTML, PHP, and others.
WHY CHOOSE PRISM AS YOUR FULL-SERVICE DIGITAL AGENCY?
Our proven solid track record of outstanding customer service and unparalleled marketing solutions helps progressive companies use latest Internet technology to build brands and improve their bottom lines.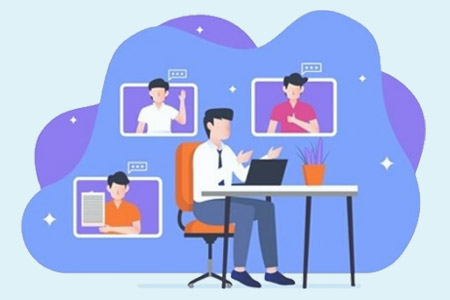 TRUSTED AGENCY
Prism is one of the most seasoned full-service digital agencies. Forward-thinking businesses can use Internet technology to build a digital brand presence with online marketing campaign ideas that increase their bottom line with our proven strong track record of exceptional customer care and unmatched marketing solutions.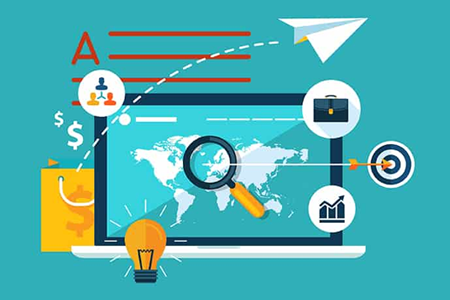 EFFECTIVE CAMPAIGNS
All marketing channels are connected when a digital marketing strategy is planned so that they can operate in perfect harmony. This contributes in boosting customer retention, sales, and brand engagement while lowering lead and customer acquisition costs giving a better ROI.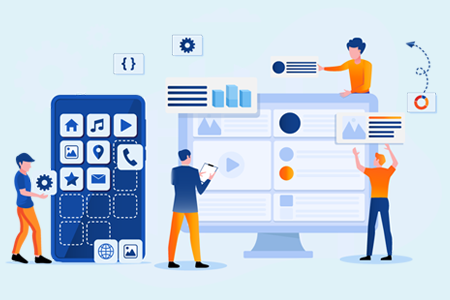 INTEGRATED SOLUTION
Creating a successful brand can be tricky, but with an integrated offline and online marketing strategy you can be sure to reach your goals! We've had a lot of success with combining different marketing channels to drive sales. Why not give it a try?

Design & Development
Build your Brand with our design and development services that work to maximize. Brand Identity and Functionality.

Google Marketing
You might be surprised at the number of people who are searching Google for exactly what you offer. We make sure they find you.

ADA Compliance
Get marketing advantage over your competitors by reaching 20% disabled market share individuals surfing the web.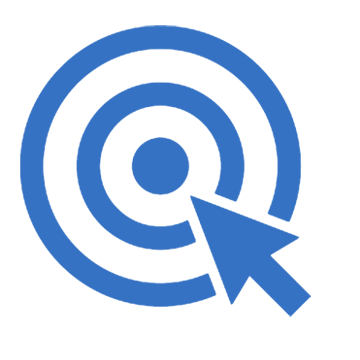 Programmatic Advertising
Tailor specific advertising messages and creative to the right person, at the right time, in the right context.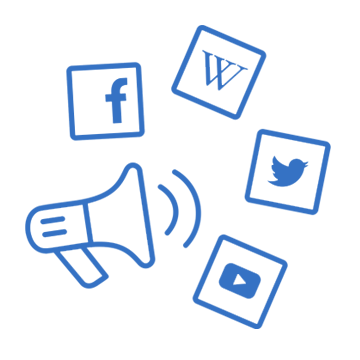 Social Media Marketing
Maximize Brand Identity & Authoritativeness by leveraging Social Media Marketing. Develop brand loyalty by Building an audience for your brand's voice.

Local Marketing
Maximize Brand Reach & Reputation by making the most of an effective local marketing strategy. With decades of experience, our experts are ready and waiting.
GET THE BEST PROGRAMMING AND DIGITAL MARKETING EXPERTISE FOR YOUR COMPANY
You will benefit from our experience, that has earned us an excellent reputation in the industry for delivering results.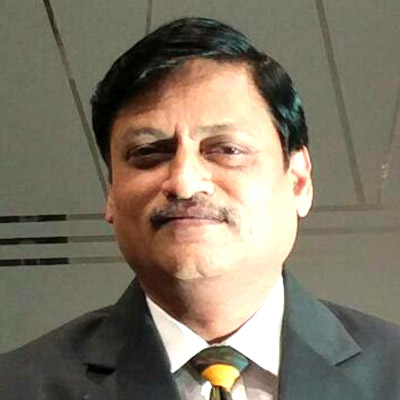 Pradeep founded Prism Software in 1998. Prism has grown to over 20 team members and serves clients across 15 countries. Pradeep has expertise in engineering as well as several business verticals and is focused on solutions and simplifying things for processes and customers. Pradeep loves chess and cycling.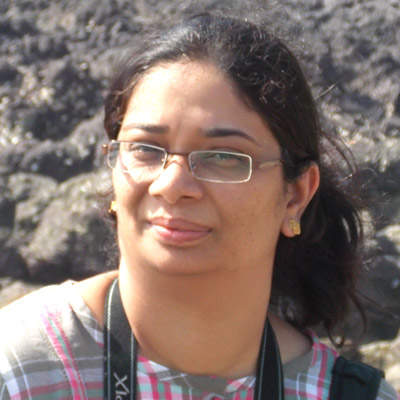 Web Development Project Manager
Deepali is a Team Leader with expertise in quite a few programming languages and databases. Deepali has experience spanning over 20 years, and she has handled over 90 projects by now. With Expertise in the LAMP Stack, Java, JS , AJAX, WordPress, WooCom, Joomla, your projects are in safe hands.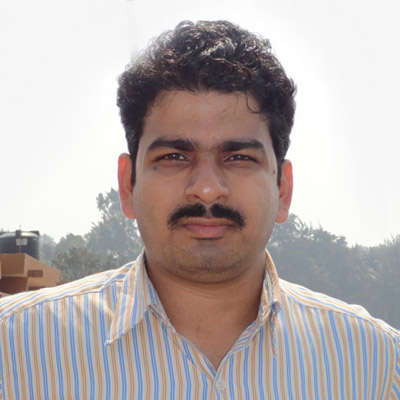 Pankaj is an Expert in SEO ( search engine optimization ) and knows the Google ranking algo by heart! He has helped many websites rank in top 3 on multiple keywords and is a passionate hands on SEO Guy. If you want to get your website in Top 5 on Google, is is the goto guy!
The best possible Offshore Outsourcing Software Development Service is awaiting you at Prism Software Inc.
Companies usually outsource their application development needs to other companies dealing in contract programming rather than developing them in-house due to lack of required expertise and high cost of development. By outsourcing the development jobs, the companies not only get the best products developed by professionals!
Prism Software is the market leader for outsourcing offshore software development and our assets include a never-ending list of satisfied clientele. The success of Prism lies in our professionals who strive to give the best output, our know-how that helps us deliver the latest in the contract programming market and our relationship with clients that helps both of us manage the offshore business.
Our association with leading companies like Elance, ProSavvy, Palm, Handspring, Oracle and Square Trade also proves beneficial in letting us provide the best possible service in contract programming to our global clientele. Prism Software Inc. is the only Offshore Outsourcing Software Development Company in India that gives you the best value for money. You can avail of Web Design, Programming, Software Application Development and all other economical services at Prism Software. To get started just fill the form below or contact us and we can get started on your project right away.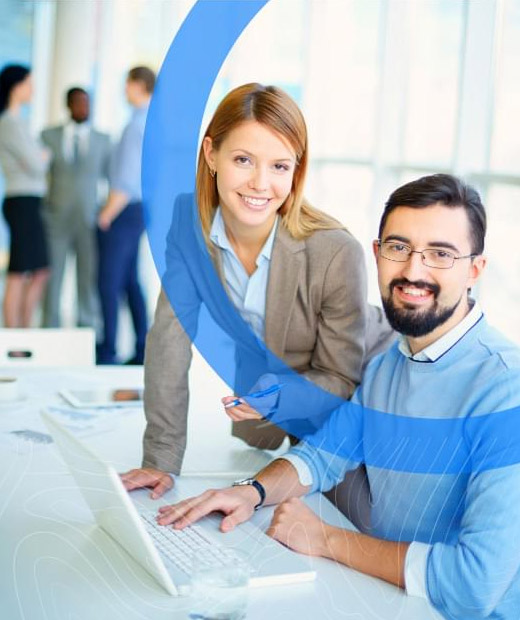 Jeniffer Finetti
Smartmediapartners.com
Prism Software has been a life-saver to us on THREE different projects, all given to them over a 2-week span. We had ridiculously short deadlines, but they gamely took on all 3 projects, and have surpassed our expectations! We were nervous about working with a non-U.S. company, but have had no problems whatsoever. They have been prompt, responsive, and easy to communicate with via email… When we request changes/adjustments, they immediately begin the changes without complaint. I HIGHLY recommend their services… My only fear is that too many companies will start using their services, thus limiting their availability to our company! We intend to keep them quite busy with work year around
Timothy Mackay
YourCommunityRaffles.com
It took me a while to find a credible development team who could complete the our unique Lottery project within a time frame and for the right price. I was fortunate to find Prism and awarded the project. Prism commenced the project immediately within one hour capturing the theme and structure for the professionalism that I was looking for. The project was refined without delay and without question on an ongoing basis, the services that Prism have provided me has been exceptional. Pradeep and his team of people are full of talent and expertise. We used MYSQL and PHP for our project with great results and recommend you consider these two combinations for your projects. Would we be doing business with Prism in the future, "Absolutely", We look forward to the next project, thanks again.
A.M. Fosbinder
i-GlobalMall.com
,
PRISM is an outstanding resource — professional, accurate, on time, and cost-effective. PRISM is easy to work with, very collaborative, communicative, and they get the job done beautifully. Pradeep Kothari leads Team PRISM. He is absolutely a refreshing and trusted professional. We"re not only pleased, we are proud of our new India partnership. Thank you PRISM.
Randall
Sdmi3.com
The team at Prism Software are true web professionals. They dealt with the most complex issues in a straightforward manner and went above the call of duty to see that our site was 100% correct. We had many bids that were much higher in price, but they achieved the desired results for the quoted price. I would recommend their services to anyone who wants professional results, quality work, and very flexible and friendly service.
Rod Johnson
link-nexus.com
Once again Prism was fast, efficient, and produced results and follow up support far in excess of what was expected. Our project is now in the final stages of production and implementation so we will now utter a seldom used phrase in respect to using contract help, "Prism is a PERMANENT part of our development plans!" Considering all the late nights and helping hands they provide us we would use no other group to get the job done, and get the job done right!
Tad Stephens
Cpethink.com
Prism's provided my firm the expertise and help it needed for the price agreed upon. The benefits of working with Prism outweighed the costs. As in any project of size, problems, difficulties, changes, and normal day-to-day issues come up that are not part of the original plan. Our project was no different and Prism worked every issue to our satisfaction. In some instances items we requested that were out of scope were completed by Prism at no additional cost. I recommend Prism and will definitely work with them in the future.
Amity
Amtiysworld.com
This company delivered more than i had hoped! I cannot say enough regarding their professionalism, politeness, and the quality of their work. They had the job finished way ahead of schedule- If you are looking for scripting work, please look NO further- if you don't work with Prism you are missing a great opportunity. Email me if you have any other questions- amity@amtiysworld.com
R J John
True to their word, Prism "over-delivered". They fulfilled the terms of their proposal and went above and beyond to refine my shopping cart even further. Unlike the programmers I have worked with they were extremely responsive, polite, professional, communicative and a pleasure to do business with. They did a fabulous job and I will definitely use them again. - R J John
Thadi Murli
I join the list of endless happy customers who end up singing praises of this enterprising company. I had the added pleasure of travelling to India and working closely with them on my company''s product. On Prism Management - Pradeep, the owner of Prism, runs a great unit of rigorously trained and talented set of young professionals. I was impressed by Pradeep''s vison and his managerial capabilities. On quality of work and commitment - Thumbs up, 5 out of 5 stars, top notch!!! On future business - My company intends to do much more business with Prism and I look forward to that. On a personal note - The idea of working with a virtual company initially was daunting. However, after working closely with the Prism team during my stay here, I take back more than a product and a business relationship. I take back memories and friendships that I shall always cherish. - Thadi Murli
R B Hudson
Dedicated to doing whatever it takes to deliver a phenomenal final product. Thank you! - R B Hudson
Bob Rudy
Prism has delivered on everything that we have agreed upon in a timely and professional manor. I would recommend them highly and intend on working with them in the future - Bob Rudy
S C Troj
Prism once again did a very nice job meeting the technical requirements of our project. We have been working with them for close to 10 months on various projects. Their coders are very strong and creative. In fact, we are currently working on two more projects with them at the moment. S C Troj
R Putala
The team at Prism Software are true web professionals. They dealt with the most complex issues in a straightforward manner and went above the call of duty to see that our site was 100% correct. We had many bids that were much higher in price, but they achieved the desired results for the quoted price. I would recommend their services to anyone who wants professional results, quality work, and very flexible and friendly service. - R Putala
KENYA PITTMAN
VantixWeb
I can''t say any more good Kudos for Pradeep, and his team - PRISM SOFTWARE does Excellent Work! They are fairly priced and go over the call of duty. And that''s no bull! ** They have performed on several complex web-based projects for my company. And they always deliver! - KEN PITTMAN vantix@icloud.com
Mark
WhirledWeb
Pradeep and the Prism team are the best. They completed the project requested ahead of time, with the most communication, and highest professionalism possible. They were more patient than they should have been with delays caused by us – I really appreciated working with them. I look forward to working with the Prism team again.
Tim Gross
iprofitsystems.com
"Prism did an excellent job with our project. It was a pretty complex job and they always responded quickly to all feedback and worked dilligently to get it working exactly as we wanted it."